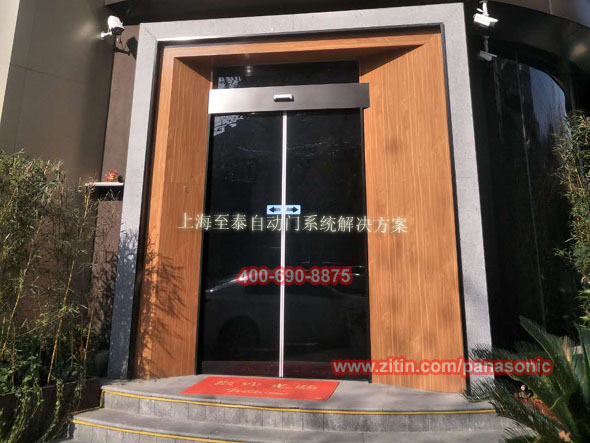 Panasonic H3 automatic Sliding door
♦ Single door bearing weight 100kg, double opening 100kg*2, which can meet the requirements of most entrances and exits
♦ Rich functions, such as normally open, normally closed, half open and other mode settings. It can be connected to the backup battery, electric lock, sensor and access control.

♦ The door machine has passed the 500,000 life test and the operation was trouble free.
Product features

Silent, safe, easy to install, stable and reliable, rich functions

◇The single door has a bearing capacity of 90kg and double opening of 90kg*2, which can meet most import and export requirements.
◇It has rich functions and can be set in normally open, normally closed, half open mode. It can be connected to the backup battery and connected to various electric locks, sensors and access control.
◇The door machine has passed 500,000 life tests without any operation failure.


Product type

◇60W DC brushless motor power: powerful power, high transmission efficiency, large torque and long service life
◇DCU can be upgraded to further improve the product safety and versatility. It can be connected with functional parts such as electromagnetic lock, access control and remote control, achieving the design of automatic door operation parameters and states;
◇New sensor with the installation height up to 3 m, and the sensitivity knob can be adjusted for different detection ranges


Product parameters
Rail length

Surface:

2.1m,2.5m

Surface:

2.1m×2,4.2m×1

2.5m×2 roots

Type

Single open

Double open

Door weight

Below90kg

Below90kg× 2 pieces

Door width ※

DW=600mm~1265mm

600mm~1265mm

Installation method

Surface mounted

Opening speed

14~37cm/s (adjustable)

14~32cm/s (adjustable)

Closing speed

9~35cm/s (adjustable)

9~30cm/s (adjustable)

Motor

DC24V 60W DC brushless

Opening time

0~9 s (adjustable)

Manual opening force during power failure

30.3N (90kg)

36.3N (90kg)

Ambient temperature

-20~+50℃

Voltage

AC220V±10% 50~60HZ
About Us

Product list

TEL:+8621-68568185  68567085 北京,广州,深圳,天津,重庆,成都 武汉,西安,东莞,沈阳,青岛,佛山 杭州,苏州,南京,郑州,长沙,合肥,芜湖